"I just want them to know, that I gave my all, did my best, brought someone some happiness, left this world a little better just because… I was here. I lived, I loved. I was here. I did, I've done everything that I wanted and it was more than I thought it would be. I will leave my mark so everyone will know, I was here." - Beyoncé - i was here - 4.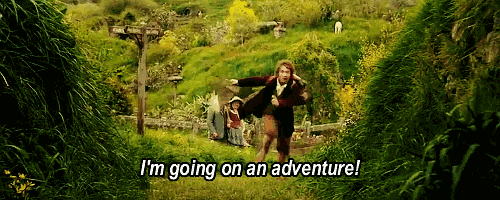 Surprise Mum! I'm home! I'm not sure if anyone noticed but I kept the countdown back to Scotland quite vague online but in person I couldn't wait to tell people that I was heading home a month early to surprise my family back home. 
This is quite an achievement for me, I am terrible at keeping secrets. I went from wanting to surprise my family and friends back home to telling all my friends I'd be home early but to shut their traps because my family were none the wiser (all of my aunties back home knew!).
Anyhoo, I'm home… my journey was a total of 32 hours and it was a pretty good one.
having a Mr bean type moment where I couldn't fit me, my laptop bag, my backpack and my carry on luggage through those tiny little freaking aisles and then finding a friend on the plane from Auckland to Hong Kong who picked up all my stuff and popped it away for me.
being tested for explosives at Hong Kong 
first long haul flight all by my own
getting lost in London Heathrow with a lot of luggage
kind London Heathrow employee who took my luggage from A to B
I was sad to leave New Zealand and to depart from Craig and Hailey, my roomies, my mentors, my caaats. Coming home early was decided by me after Christmas and New Year, spending the holidays away from everything I've known was special and I'll never forget it but my inner child's lip trembled at the thought of another Christmas without the familiar faces. That's not to say I won't ever do it again. 
Homesickness, a word to describe the great longing for familiarity, security and love. 
I've spent a year telling everyone I've met that "scottish summer" is a myth - these glorious past three weeks have been stunning, i've been more summery here than i dared to be in NZ. 
soaking up dem (death) rays!
I love my new home, skipping distance from the best ice cream place ever!! (sorry Giapo) 49 flavours, just saying. https://www.facebook.com/pages/Varanis-Forum-Cafe/200750366613310

Walking distance to town centre. On wednesday my mum and I decided to go swimming and 15 minutes later bobbing along a kid infested pool, yeah, that's right. "fun swim" most inaccurate. Seriously though, kids and water is like mogwai and water, more sprogs just pop up everywhere. 
I'm enjoying my social life, I can't stop cuddling my friends. I can't stop telling them how much I missed them. I can't stop thinking about seeing them as much as I can before uni starts, also, I love bumping into people and just being buzzing to see each other!! 
I'm a happy girl, managed to get my old job back along with a new one which i start later this week and all in less than a month. Put the cash in my hand!!
"I can make you ice-cream, we could be a sweet team, melting in your vice dreams, sport" - ice cream - new young pony club.
This past month has revolved round ice-creams, berry sundaes, mcflurries, £2 tubs and soft scoop vanilla with apple crumble. 
This time last year,I left Scotland for New Zealand, I was excited, hopeful, nervous and tired. Tired of my frame of mind, nervous about the year out I was gunna take (who will I meet? What will I do? What will I see, Who will I be?) truth is, I got to be me and everyone I met knew me for the Steph that stood in front of them and they accepted it. Hopeful, hopefully i make friends (which I did), hopefully I'll earn money and hopefully I'll gain something from this journey.
if you're thinking of taking a long term break away from your home, i'd like to give you tips:
make sure you have some money. money for your fare home at least. money just gives you access to lots of things, unfortunately - and it's just one less stress. 
even if you're going to work in your new location some start up money is always a help, it's a tough job market out there and you may need some moolah.
have an itinerary, do lots of research on your location(s) and take responsibility for your entertainment, websites like trip advisor are great for making the most of it. 
think about how long you'd like to be away for, take the whole year? maybe a few months? maybe a few weeks? always have your fare home in case of emergency. 
medical care - look into how much it costs to see a GP in your new location and if you're in a different country you'll more than likely pay a lot of money for appointments, tests and medicine. I came down with tonsillitis and it cost me $70 for an appointment, $15 for medicine and over $50 for blood tests and I was only earning around $200 a week. 
before your trip find out if there are any vaccinations you may need, any different types of bugs you may catch out there. (my tonsils had to be swabbed for 

group A streptococcus 

bacteria as it causes rheumatic fever and can cause more complications to a person's health)

think about what this break means to you, what do you want to gain from it? what can you give in return? 

and finally, have a good knowledge on where you come from there is nothing more awkward than someone knowing more about your homeland than you, you'll end up just nodding and smiling! 
Thanks to everyone who has kept up-to-date with this blog and I've enjoyed every second of it. 
Thank you for having me New Zealand, thanks for the memories, the friends and for helping me grow and develop. <3 
PEACE!!!